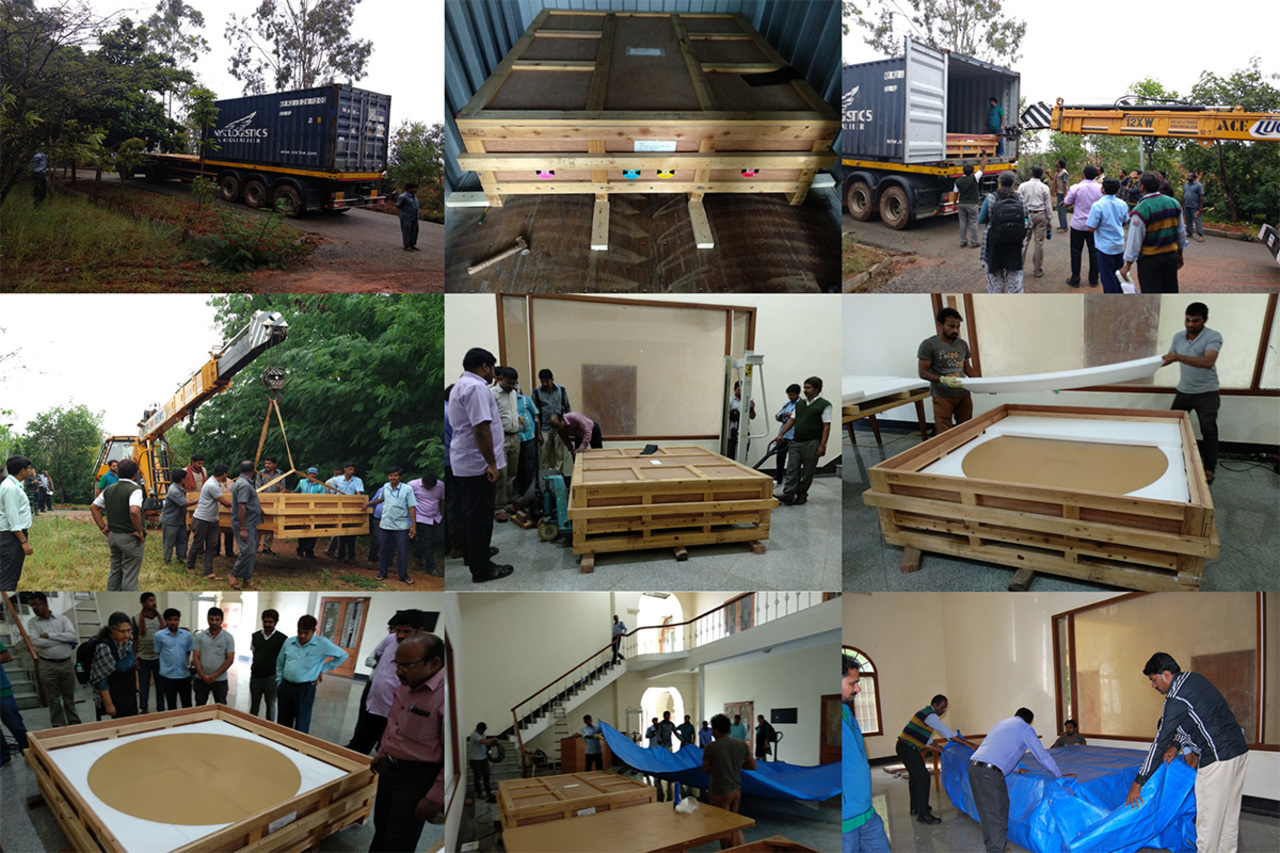 TMT Primary Mirror Blank Arrival in Bengaluru, India.
January 9th, 2018
Credit: Indian Institute of Astrophysics
The mirror blank was stored in a 20 feet container by NYK line, one of Japan's biggest shipping companies, and transported by sea from Tokyo to Chennai via Singapore. The mirror blank arrived at the Centre for Research and Education in Science and Technology (CREST) on December 1, 2017.