Inspiring the next generation of explorers, TMT staff participate in a variety of educational programs across Hawai'i, on the United States Continent and in our parter countries that are designed to engage students in interactive science and engineering lessons, exciting discoveries about the universe, and understanding the value in various ways of knowing ʻAʻohe pau ka ʻike i ka hālau hoʻokahi (All knowledge is not taught in the same school).
While supporting hands-on learning in various venues, TMT staff are also dedicated to academic achievement for all students and have started tutoring programs at various Hawaiʻi Island schools.
Astrofest, Pasadena (June 11, 2022)
This afternoon of science education and family fun took place in Pasadena, aka the City of Astronomy. Kids got to enjoy a gravity well experience and virtual reality tours from US-ELTP, which is comprised of TMT, the Giant Magellan Telescope and NOIRLab.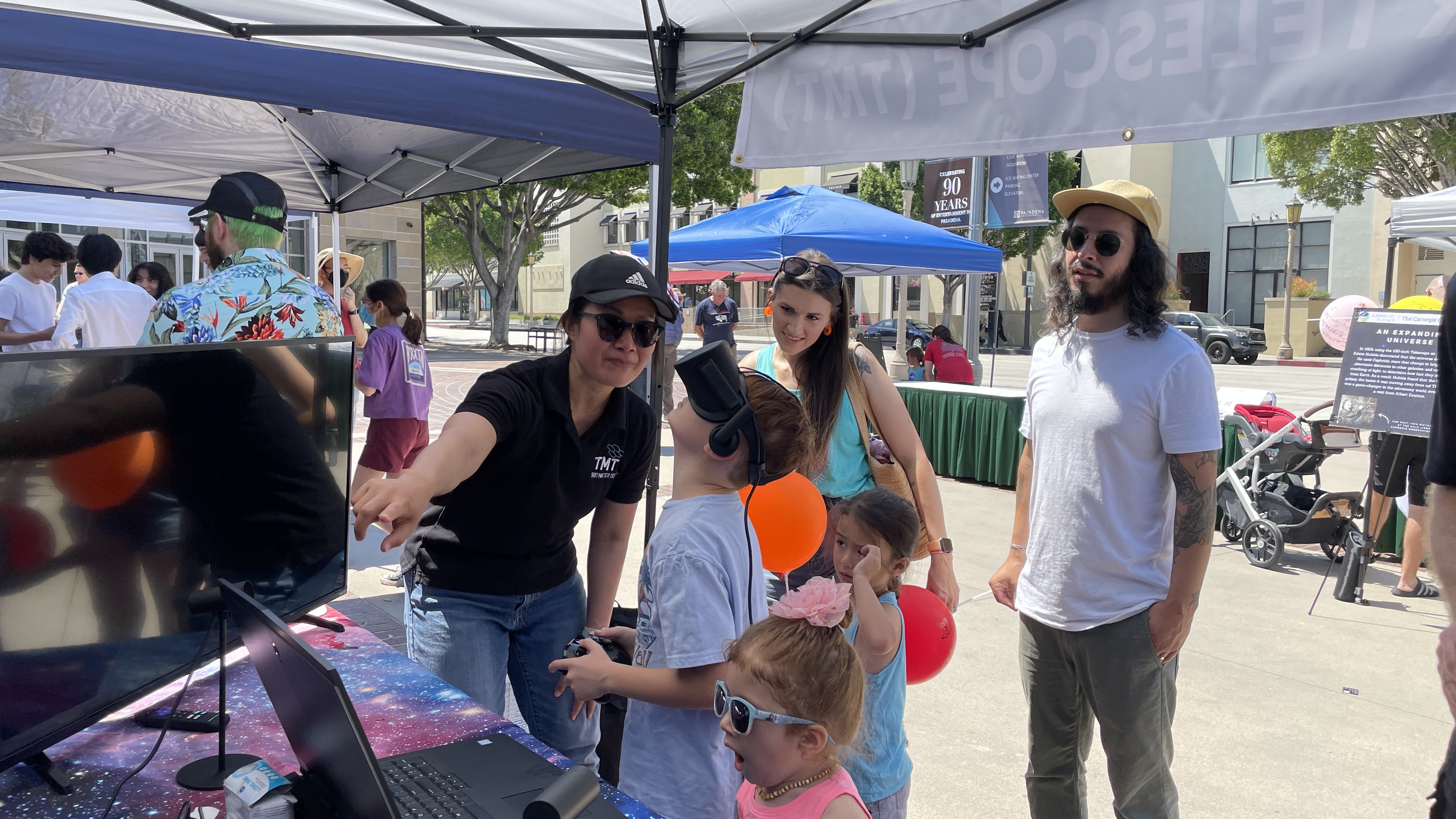 Altadena Eliot Science Fest, Pasadena (April 23, 2022)
This public event provided a unique opportunity to learn about science, technology, engineering, robotics, health, and environmental activities. TMT provided "hands-on" activities such as learning about and creating exoplanets. Visitors also looked through a Maksutov telescope and experienced a virtual walkthrough of TMT's planned observatory.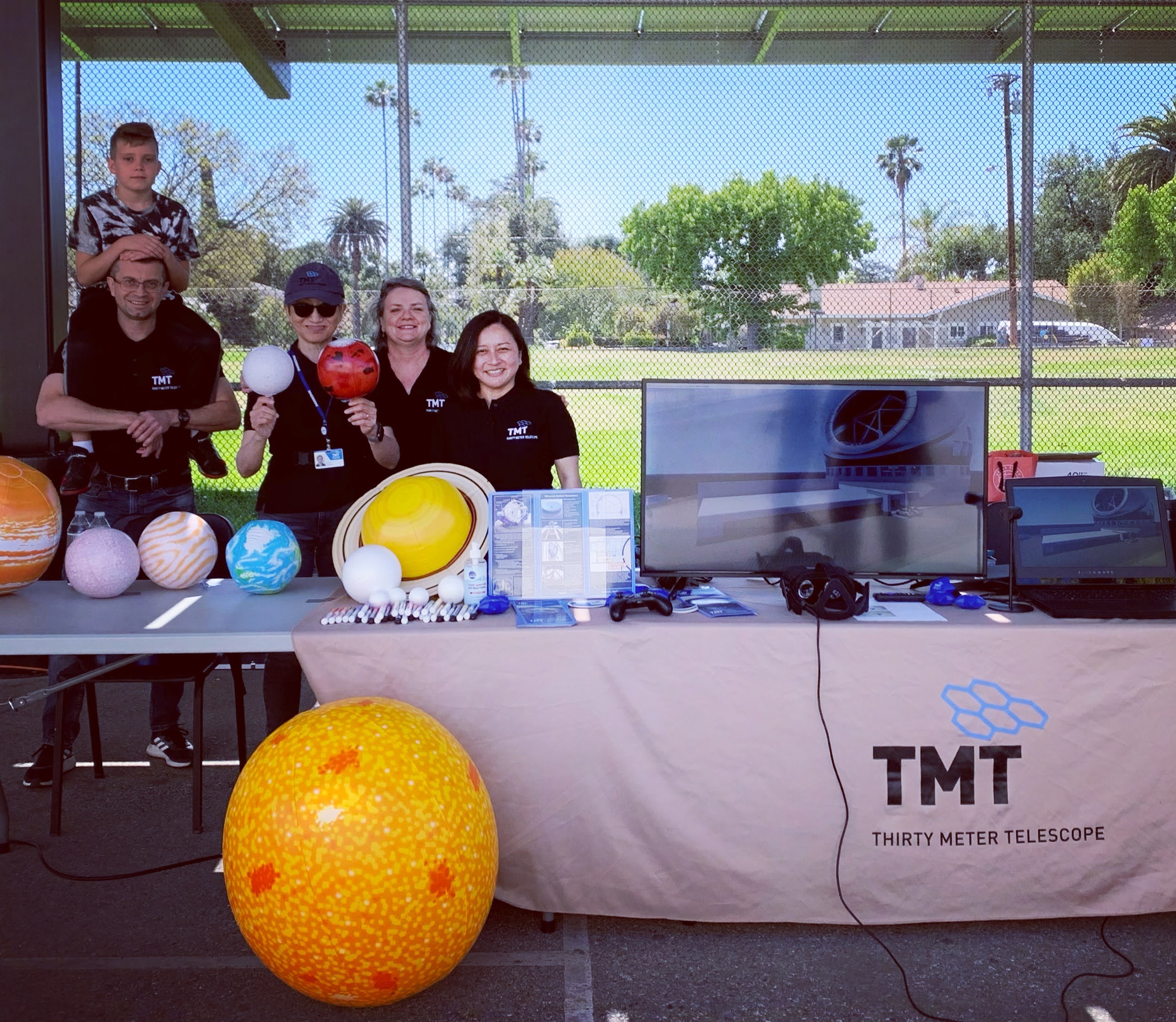 Journey Through the Universe, Hawai'i Island (February 28-March 4, 2022)
Celebrating its 18th anniversary, the annual outreach program, led by Gemini and NSF's NOIRLab, featured a full week of virtual live classroom presentations and career panel discussions. TMT was delighted to participate again this year, together with about 80 volunteer educators and dedicated staff from the Maunakea Observatories.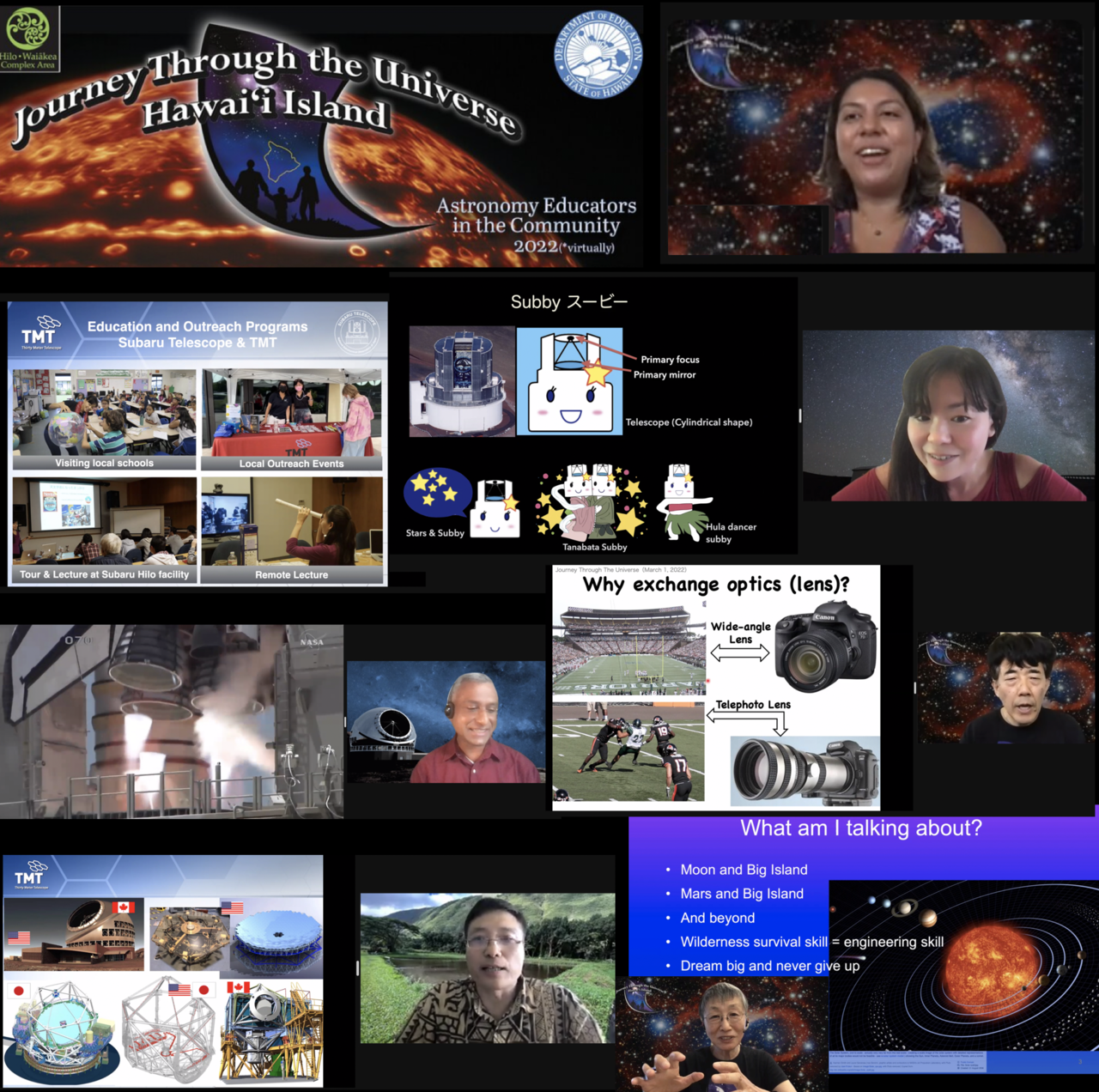 Astro Day, Hawai'i Island (November 18, 2021)
Organized by the Maunakea Astronomy Outreach Committee, AstroDay is a unique opportunity to learn about the science and discoveries made by the telescopes on Maunakea and throughout the state of Hawai'i. TMT provided hands-on activities and kits including supplies and instructions for building bracelets and star ornaments at home. About 300 kits of colored pearls along with beads sensitive to UV light or glowing in the dark were given out.