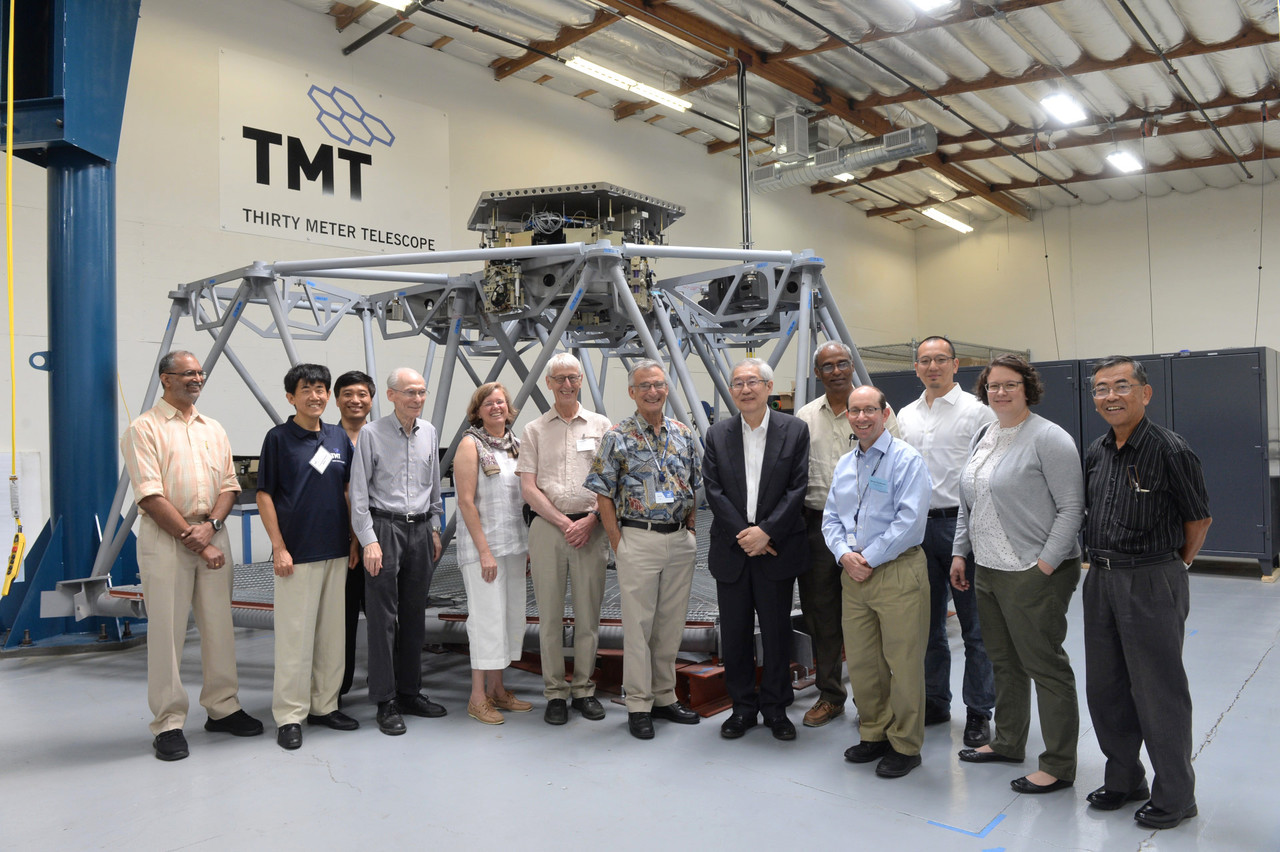 TMT International Observatory Board of Directors Visit the project's technical laboratory on 31 July, 2018.
August 15th, 2018
Credit: TMT International Observatory / Fred Kamphues
Engineers from TMT project office were happy to welcome TMT International Observatory (TIO) Board Members at their technical laboratory near Pasadena. The visit was organized over the course of TIO Board of Directors meeting on Tuesday 31 July 2018. This was a unique opportunity to present the multi segment integration and test facility that will be used to verify and test all TMT primary mirror system components and assemblies prior to full-scale production. TIO Board Members are pictured in front of the primary mirror cell prototype that will host seven full size segments to verify the performance and operation of the primary mirror control system.