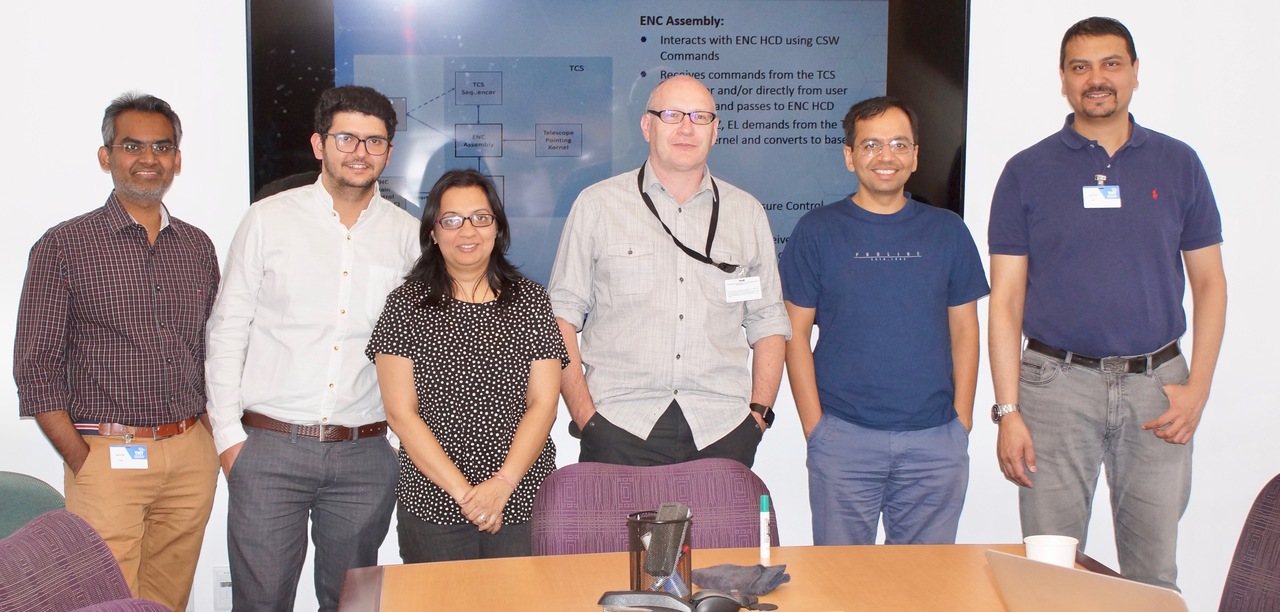 TMT Telescope Control System (TCS) Design progress team meeting at the project office in Pasadena, April 17, 2018.
June 19th, 2018
Credit: TMT International Observatory.
The meeting involved members from the TMT project office, the Inter-University Center for Astronomy and Astrophysics (IUCAA) and the TCS contractors Honeywell Automation India Ltd. From left: Sujit Punnadi, Ajay Singh, Meenal Gharpure, Jimmy Johnson, Neeraj Gupta, Sachin Dhawade.