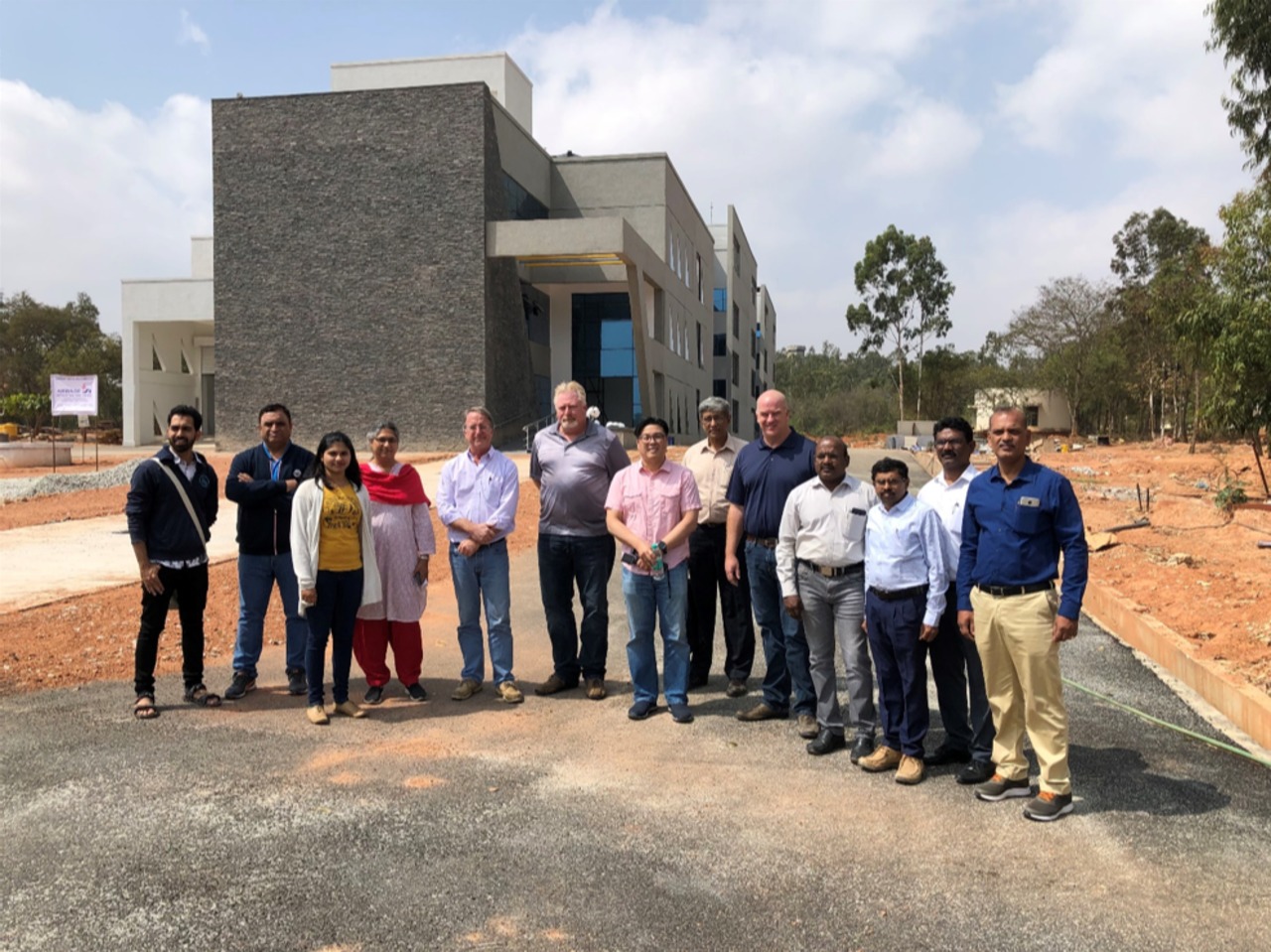 TMT Project Office representatives with India TMT primary segments lead and contractors in front of the India TMT Optics Fabrication Facility, near Bengaluru, India – January 2019.
March 4th, 2019
Credit: TMT International Observatory / India TMT
The new facility, which is close to completion, is located on the Hosakote campus of the Indian Institute of Astrophysics and is part of the Centre for Research and Education in Science and Technology (CREST). The facility will host the production of TMT mirror segments and high-tech optical equipment.